Floodplain & Stormwater Management Services
SERVING SUMMIT, WASATCH AND SALT LAKE COUNTIES, INCLUDING PARK CITY, KAMAS, HEBER, SALT LAKE CITY & SURROUNDING AREAS
FEMA permitting including Elevation Certificate, LOMA (map amendment), LOMR (map revision)
Structure removal from regulatory floodplain


Digital floodplain modeling
Flood risk assessments
Levee design and certification
Engineered basement analysis; engineered building openings (flood vents)
Commercial building floodproofing design


Stormwater management hydrology & hydraulics including:

digital watershed modeling
Pre vs post-development runoff computations
Retention ponds; detention basins; underground storage
Open channels
Culverts, inlets, surcharged closed systems
Digital hydraulic grade line analysis
Dry wells; infiltration; pervious pavement
Pond and dam design; weirs, diversions
Groundwater mitigation / underdrains; foundation drainage / sump pumps
Stormwater pump stations



UDOT access and drainage permitting; site specific drainage studies
State of Utah stream alteration permits
State of Utah NPDES Stormwater Pollution Prevention Plans (SWPPP) / construction permits


Wetland identification; US Army Corps of Engineers permitting
Erosion control and BMP selection for stormwater quality
---
How Do I Know if My Property is in a Floodplain?
The term "floodplain" often times means different things to different people, with interpretations including:
An independently computed floodplain that would result from a 100-year storm event of specified duration
An area mapped by FEMA using approximate methods
Or a local zoning district that may or may not have been delineated using accepted engineering practice
These three definitions can be expected to describe significantly different areas of jurisdiction. Canyon Engineering has extensive experience in floodplain modeling and FEMA permitting. Give us a call and let's see whether the flood insurance premiums you're paying could be better spent.
---
What's the Difference Between a Retention Pond and a Detention Pond?
Think "gatekeeper" ... a retention pond is designed to capture stormwater runoff and keep it there. The intent being that water leaves such a pond only by evaporation, withdrawal by mechanical means (ex: irrigation), and or exfiltration to the soil. As for a detention pond, a more appropriate term is "detention basin" because these depressions are designed to drain down to a more or less dry condition after a storm has passed. They merely capture and delay runoff, while stormwater flows out of the basin to a watercourse or delta at a reduced rate. Both can help us meet stormwater management standards for runoff quantity and quality while adding interest to the landscape.
Call Canyon Engineering for expert advice on when to plant man-made structures in the ground, and when to take advantage of the materials already on site, courtesy of Mother Nature.
---
Floodplain FAQs
GIVEN THE INFINITE VARIABILITY IN NATURE, EACH SITE IS UNIQUE. CONTACT US FOR ANSWERS THAT WILL ADDRESS YOUR PARTICULAR SITUATION.
Why am I paying for flood insurance on this property? I haven't seen so much as a large puddle in 30 years!
How do I lower my required flood insurance premiums, or eliminate them altogether?
If my neighbor fills his land, will this cause my property to flood where it didn't before?
How can my home be in a floodplain if the "stream" adjacent my land drys up during some years?
Will the downspouts my neighbor just added to her home flood my property during a thunderstorm?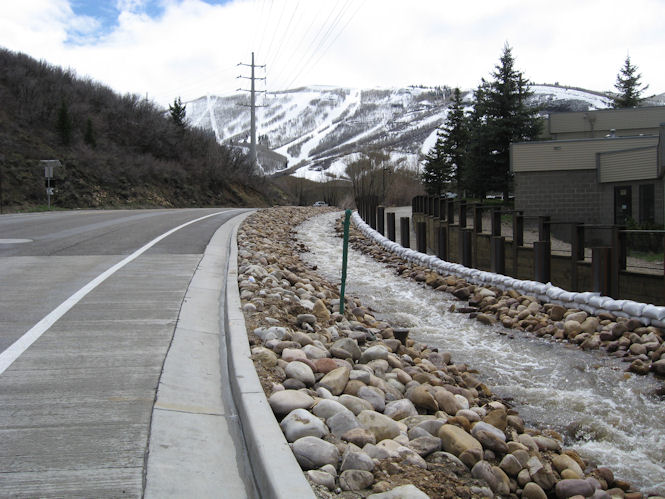 ---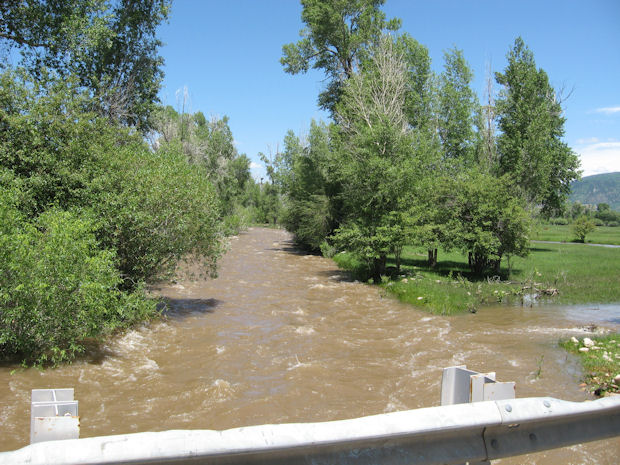 ---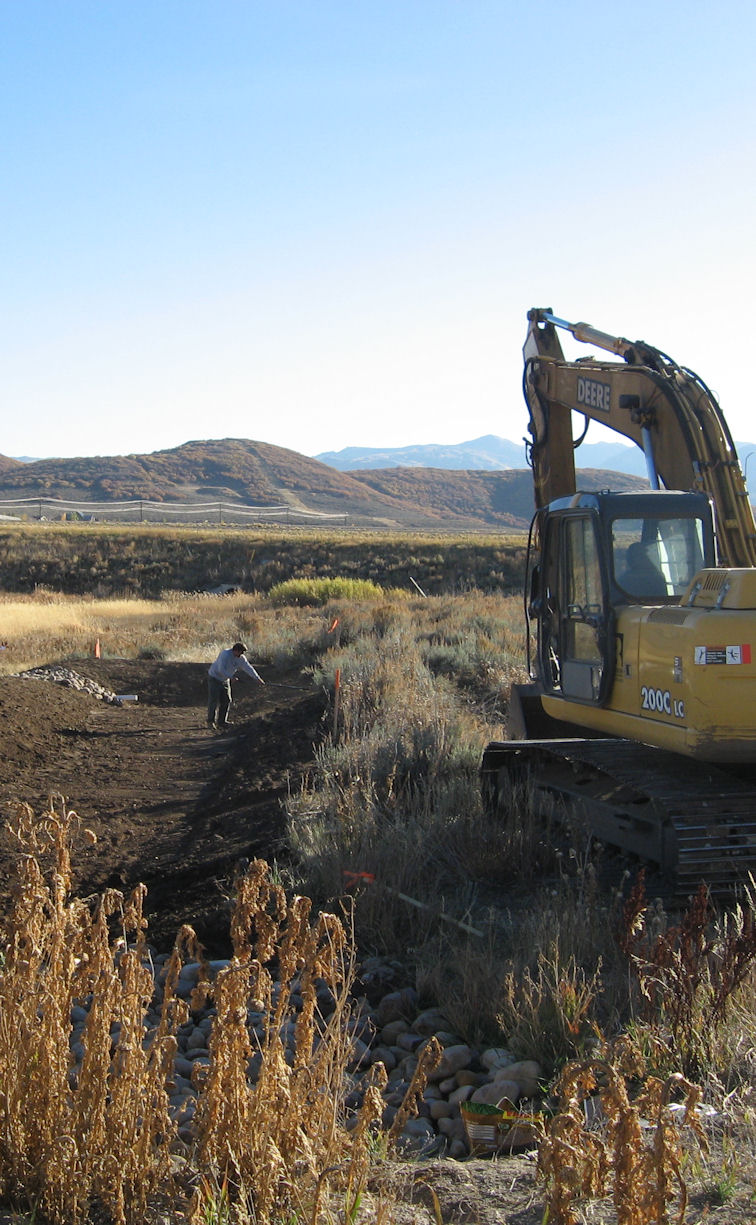 ---